Sports Massage Chicago
Feeling proud in maximizing your competitive advantage over your rivals
We are glad to offer the best sports massage in Chicago. With an ever growing team of passionate sports massage therapist located in Chicago, Thai Lotus Bodywork aim to offer instant help to relive and enjoy healthy lifestyle. Whether, you're a weekend runner or a marathon runner or bodybuilder, you deserved to be at the top. And we strive hard to turn your dreams into a reality.

What's a sports massage instant advantage?
Pay a visit to Thai Lotus Bodywork and get following instant advantages of local sports massage. These include both the psychological and physiological sport massage Chicago gains.
1. Enhanced sense of being healthy
2. Enhanced removal of harmful materials
3. Enhanced elasticity
4. Enhanced joint ROM (range of motion)
5. Enhanced flexibility
6. Enhanced blood circulation
7. Enhanced emotional balance
8. Enhanced nerve relaxation
9. Enhanced stamina and energy
10. Reduced muscle spasms
11. Reduced chances of injury
12. Reduced muscle strain
13. Reduced recovery time between workout intervals
| 70$ | 100$ | 130$ |
| --- | --- | --- |
| 60 minutes | 90 minutes | 120 minutes |
Why Thai Lotus Bodywork for Chicago sports massage?

We envision bringing you back to your favorite sports activities in the shortest time and safest possible way. We aim to offer our valuable guests the best massage therapy, they have ever received.
At Thai Lotus Bodywork, sports massage practitioner delivers all sports massage therapies according to international standards. Our masseurs have worked with top athletes and performers coming from various sports fields. Their expertise and experience of therapeutic massage in athletics is second to none. We promise to offer top quality service and that level of dedicated commitment continues to this very day.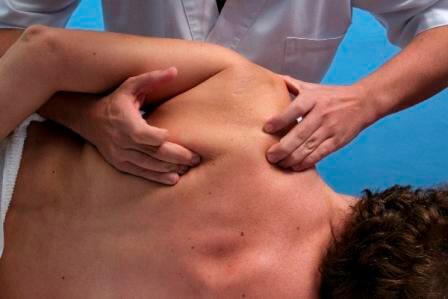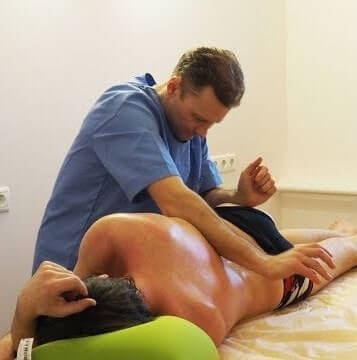 What's a sports massage?
Professional sports massage is geared towards athletes coming from various sports, from casual runners to world-class professional athletes.  Sports massage treatment includes the application of a wide variety of deep manipulative massage strokes. Sports massage practitioner uses his/her thumbs, fingers, palms, knees and elbows to access and then treat soft tissues in the body like skin, fascia, tendons, ligaments, connective tissues and muscles. Sport massage Chicago may include a combination of techniques like petrissage, or kneading, effleurage or stroking, tapotement, deep strokes, friction, stretching, percussion, gliding, vibration, deep tissue, compression and rhythmic striking. At Thai Lotus Bodywork, our athletic massage therapy aims to assisting clients become the 'best' rather than merely normal or better.

Sports massage is formulated to rectify imbalances, complications and asymmetries following strenuous and repetitious physical activity, detriment and trauma. In the course of sports massage Chicago, our masseur especially focuses on strained and overused physical parts to bring relief. If you're a sportsperson like marathon runners or you just love to play any type of sports, sports massage chicago treatment is not a spa luxury but it's an imperative part of your training regimen. It's not just about pre or post event therapy but it's about boosting performance, preventing injuries and minimizing training session pains.
What's a sports massage technique?
At Thai Lotus Company, we follow the standard techniques to offer sports massage Chicago IL. You may ask for further details about what's a sports massage technique from our therapists.
Effleurage
It involves oiling, warming up and applying mild strokes. This process lasts for up to five minutes and the masseur slowly enhances the firmness and pressure of strokes.
Petrissage
In the next step, our masseur will apply more pressure with hands up and down your body muscles. It will relax your muscles' tension and strain.
Stripping the Muscle
It involves deep pressure and pressing muscles back and forth for up to five minutes. It may involve a little bit discomfort and pain.
Trigger point and circular friction
It involves ten to twenty circular motions and stripping techniques for each damaged area. The massager holds pressure until the pain is relieved. This practice is repeated for up to 5 to 10 times.
Who can benefit from sports massage?
As the title suggests, it's suitable for sportspersons but anybody can get benefits from it. Our client-base ranges from 15 to 70+ and from locals to Olympic athletes. It doesn't matter either you come from a particular sport or the other; you can get a sport massage Chicago. The intensity, force and targeting of each session depends upon one's own capacity or mode of life. A non-athlete also enjoys and benefits just as much as a professional athlete. You can get a massage anytime from 2 days until immediately before a sports event. It also greatly helps before important competitions or training sessions.
How often you can get a sport massage Chicago?
Actually, it relies on the intensity, sports type and individuals' own body needs. As a matter of fact, massage brings effective result if applied regularly but it may not be comfortable for all people. It is advisable to discuss all these aspects with our athletic massage therapy expert prior to the first session of sports massage. However, most of our valuable guests return on weekly, bi-weekly or monthly basis.

What you must do before a massage for athletes near me?
You must do the following things before your session with the masseur. What you should know before you get a sport massage!
-identify your problem
If you've any type of pain or injury, consult doctor in first instance. If your doctor advises you therapy then you must go for one. You may be required massage sports medicine to deal with your health issue.
-Don't go for a massage right before the competition
It's natural to feel a little pain right after the massage so you must never take it right before a race or any other sports competition. You must take it at least 2 days before the competition.
-Find a sports massage therapist where the top athletes go
A runner should select the best massager for runners because he would know how to identify your issue and rectify it. If you are having knee injury, he would recommend sports massage for runners' knee or you are having foot pain, he would suggest foot massage for runners or a marathon massage before a long-distance running competition.
-come in proper clothing
Make you are dressed properly. During the massage, you will be lying in your briefs only. However, masseur will drape towel or sheet to make you comfortable during a good sports massage Chicago at Thai Lotus Bodywork.
Does it hurt to take a massage for athletes near me?
Well 'hurt' is quite a strong word. Rather, you may say you will sense a little bit uncomfortable. Naturally, the therapists apply force to relieve tensed ligaments and tissues. Besides, if you're having an injury, you'll sense mild pain when therapist would apply different methods to deal with damaged tissues and fibers. The massager manipulates fibers and muscles to relieve tension and stress. As a result, the body will flush out the toxins to make you feel relaxed and rejuvenated.
The suffering you experience during and after sports massage near me therapy is quite normal. But it shouldn't be painful enough so that you have to tense your body to relax yourself. In such a situation, consult your masseur immediately and he/she will adjust the pressure according to your comfort level.
What to expect during sports massage near me?
First of all, our massage therapist for athletes will thoroughly examine your body, take notes of your medical history and if you are suffering from an injury or muscular strain etc. After that, he/she will evaluate your posture or alignment problems and muscular length or strain so that you may be offered appropriate massage for athletes near me. By analyzing all these metrics, masseur will be able to tailor a treatment session to address all your issues. Furthermore, it will help us to devise future sessions, give you an advice on how you will take care of yourself. In severe situations, our practitioner may recommend a visit to physiotherapist.
What's a sports massage benefit for non-athletes?
If you're having acute ache, you will be well aware of how difficult is it to perform even daily tasks. Some people even develop a sense of becoming handicapped overtime. However, you need not to worry. Best sports massage Chicago offers all the possible solutions. Formulated in its entirety for the physically active, sports and massage therapy offers a profound and regeneration procedure that manipulates the ligaments to bring long-lasting comfort. Additionally, you may be recovering from an injury including broken bones or muscles resulting from an accident. In such a situation, good sports massage Chicago would not only relieve pain and suffering but also speeds up the recovery process.  By targeting the affected area, it will help the damaged tissues and muscles to become normal in no time.
At Thai Lotus Bodywork, we believe in offering best sports massage Chicago to all of our valuable clients.